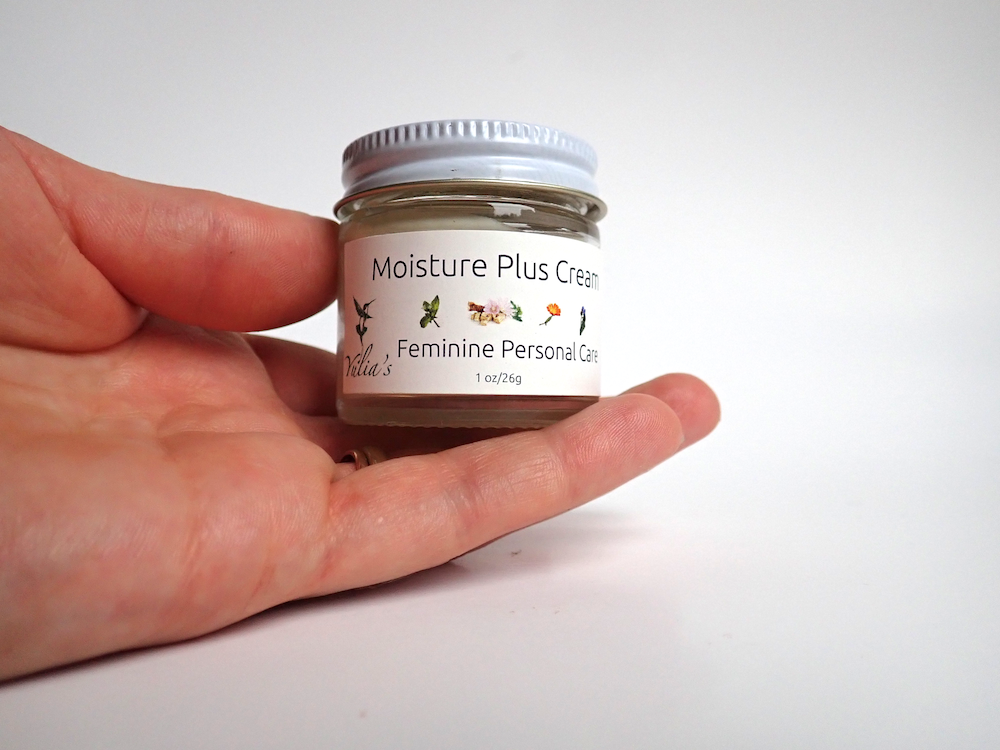 For the best convenience you might want to keep this cream in the fridge. Scoop a pea size amount, form a ball and use promptly. Keep away from the light.
Makes a nice natural personal lubricant as well.
Ingredients: olive oil, comfrey, calendula, marshmallow root, chickweed, eleuthero root, organic cocoa butter, beeswax, lavender essential oil.